Creating a global model of care for Ebola and other emerging infectious diseases
---
Five years ago, the world watched as the first of four patients with Ebola virus disease arrived at Emory University Hospital. At a time when little was known about caring for these patients, the university's Serious Communicable Diseases Unit (SCDU) successfully treated those with Ebola, creating protocols that are now the standard for deadly infections.

With Ebola still very much a threat — the World Health Organization recently declared the outbreak in the Democratic Republic of Congo a global health emergency — Emory's team of researchers and infectious disease experts is translating the learnings from 2014 to everyday patient care and working to find game-changing therapies for the disease.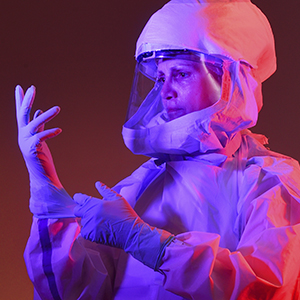 11 lessons learned from treating Ebola at Emory
What happened five years ago is proving instructive for improving everyday patient care.
What were the key takeaways?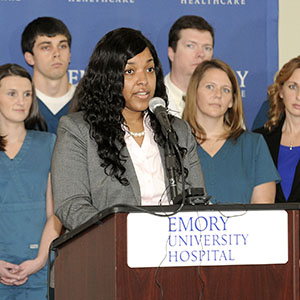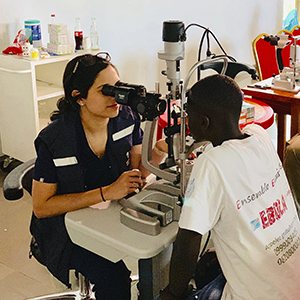 On the front lines: "Team Ebola" experts
The response to Ebola at Emory was a collective, cross-disciplinary effort across the university. Four members of the original team speak about their experiences in Emory Hospital's Serious Communicable Diseases Unit (SCDU).
"A turning point."
—Sharon Vanairsdale, SCDU program director, nurse on original Ebola team
"How do we identify risk and train around that?"
—Colleen Kraft, SCDU physician who was part of original Ebola team
"An opportunity for the best outcome."
—Bruce Ribner, SCDU founder and medical director
"I am the backup for the heroes."
—Jill Morgan, Critical care nurse who cared for first Ebola patient at Emory
Ebola updates from the World Health Organization
---